Concrete coating gives the extra layer of protection needed to endure constant wear and tear. In addition to its protective function, a coating can also dress up boring concrete and make it easy to clean.
We utilize concrete coating technology that improves durability, abrasion resistance and chemical resistance. Each product differs in terms of performance, apperance, time to install, and economical value.
Starling Concrete Resurfacing owns all of its equipment and is experienced in preparing concrete for coatings. We are also able to choose the appropriate coating for your project.
Available coating options:
Water based and solvent based epoxies and urethanes
Polyurethane and Polyaspartic Chemical Resistant Topcoats
Cementitious Urethane
Starling Concrete Resurfacing offers concrete polishing to new or old surfaces with a high-gloss finish that never needs waxing or coating. Polishing is a multistep process. You can choose the level of sheen, from satin to high-gloss, that meets your maintenance and aesthetic requirements. This versatility makes polished concrete an ideal flooring material for a variety of applications in residential, industrial or commercial settings.
Our equipment delivers the most advanced process in concrete polishing and a virtually dust-free environment.
Click on the photos below to see our previous work.
We can transform your old dirty cracked concrete into a beautiful, easy to clean, and slip resistant surface with our garage flooring systems. In as little as one day, we will prepare, coat, and seal your garage floor and have your vehicle back on it in a few days!
With our hepa filtered vacuum system, silica dust is minimized, so your garage will be as clean if not cleaner than before.
Through our grinding process, our coatings adhere to your concrete so well, that not even hot tires can pull this coating up. Also, because of our polyaspartic topcoating, your vehicles tires will not leave marks on the floor, and it is chemically resisant to the vast majoirty of fluids you would find in a residential garage. Finally, because of our anti-slip additive we mix into the sealer, your floor will be slip resistant even when wet.
Below are some pictures of our work.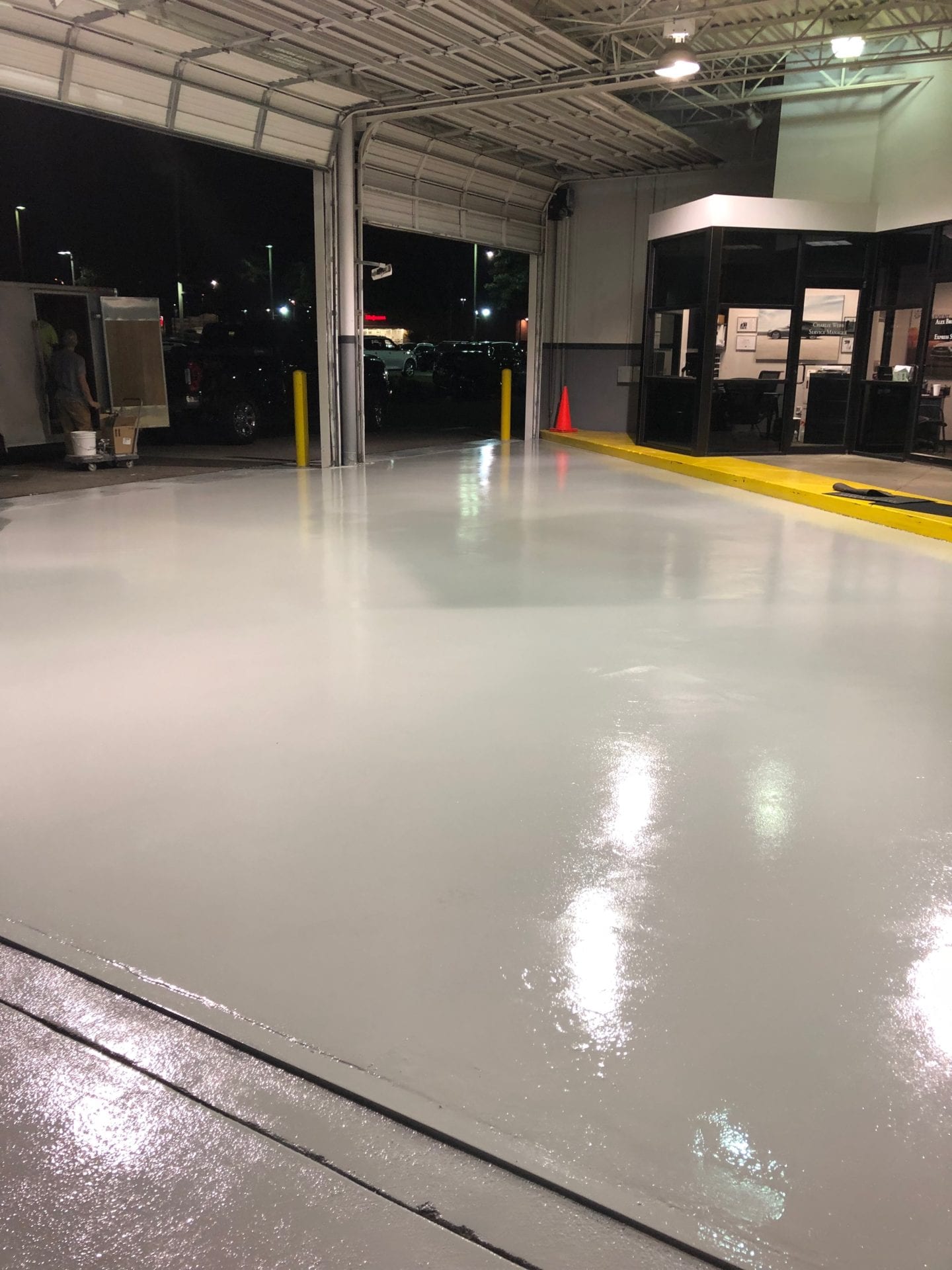 Get Started with STARLING CONCRETE
You and your project are special to us, so we do our very best to put your needs first. We are local so it is easy for us to come to you and evaluate your project. Schedule yours today!
Our Satisfaction Guarantee
Our work begins with a complimentary estimate of your project and doesn't end until you love what we've done.